Dieckmann Condensation Reaction
---
Dieckmann Condensation Reaction. Prepared by: Maram A. A. Amleh. Table of Contents. Cover Slide. Table of Content. Objectives. Background. Reaction and Mechanism. Applications. 8. Conclusion. 9. References. Objectives:. I prepared this reaction to
Presentation posted in : General
Download Presentation
Dieckmann Condensation Reaction
An Image/Link below is provided (as is) to download presentation
Download Policy: Content on the Website is provided to you AS IS for your information and personal use and may not be sold / licensed / shared on other sites. SlideServe reserves the right to change this policy at anytime.
While downloading, if for some reason you are not able to download a presentation, the publisher may have deleted the file from their server.
- - - - - - - - - - - - - - - - - - - - - - - - - - E N D - - - - - - - - - - - - - - - - - - - - - - - - - -
Presentation Transcript
---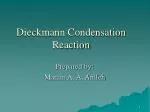 Dieckmann Condensation Reaction
Prepared by:
Maram A. A. Amleh
---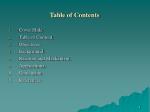 Table of Contents
Cover Slide.
Table of Content.
Objectives.
Background.
Reaction and Mechanism.
Applications.

8. Conclusion.

9. References.
---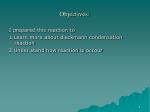 Objectives:
I prepared this reaction to
1.Learn more about dieckmann condensation reaction
2.Under stand how reaction is occour
---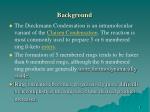 Background
The Dieckmann Condensation is an intramolecular variant of the Claisen Condensation. The reaction is most commonly used to prepare 5 or 6 membered ring ß-keto esters.
The formation of 5 membered rings tends to be faster than 6 membered rings, although the 6 membered ring products are generally more thermodynamically stable.
Ring formation becomes progressively more difficult to accomplish as the ring size of the desired product increases.
---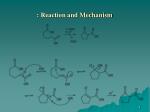 : Reaction and Mechanism
---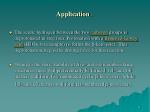 Application :
The acidic hydrogen between the two carbonyl groups is deprotonated in step four. Protonation with a Brønsted-Lowry acid (H3O+ for example) re-forms the β-keto ester. This deprotonation step is the driving force for this reaction.
Owing to the steric stability of five- and six-membered ring structures, these will preferentially be formed. 1,4- and 1,6 diesters will form five-membered cyclic β-keto esters, while 1,5- and 1,7 diesters will form six-membered β-keto esters.
---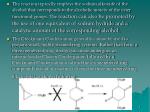 The reaction typically employs the sodium alkoxide of the alcohol that corresponds to the alcoholic moiety of the ester functional groups. The reaction can also be promoted by the use of one equivalent of sodium hydride and a catalytic amount of the corresponding alcohol.
The Dieckmann Condensation generally cannot be used to prepare small, highly strained ring systems. Rather than form a three membered ring, diethyl succinate undergoes an intermolecular Claisen Condensation followed by a Dieckmann Condensation to afford the six membered ring compound instead of reacting to form the three membered ring ß-keto ester as shown following.
---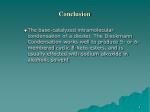 Conclusion
The base-catalyzed intramolecular condensation of a diester. The Dieckmann Condensation works well to produce 5- or 6-membered cyclic ß-keto esters, and is usually effected with sodium alkoxide in alcoholic solvent
---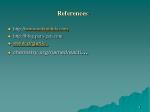 References:
http://www.wikipidida.com.
http://blog.para-gen.com.
www.organic-
chemistry.org/namedreacti...‏
---