Naturaleza y funciones de la gerencia
---
Gerencia:. La gerencia es un cargo que ocupa el director de una empresa lo cual tiene dentro de sus m
Download Presentation
Naturaleza y funciones de la gerencia
An Image/Link below is provided (as is) to download presentation
Download Policy: Content on the Website is provided to you AS IS for your information and personal use only and may not be sold or licensed nor shared on other sites. SlideServe reserves the right to change this policy at anytime.
While downloading, If for some reason you are not able to download a presentation, the publisher may have deleted the file from their server.
- - - - - - - - - - - - - - - - - - - - - - - - - - E N D - - - - - - - - - - - - - - - - - - - - - - - - - -
Presentation Transcript
---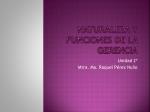 Naturaleza y funciones de la gerencia
Unidad 2ª
Mtra. Ma. Raquel Pérez Nuño
---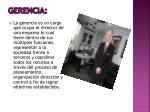 Gerencia:
La gerencia es un cargo que ocupa el director de una empresa lo cual tiene dentro de sus múltiples funciones, representar a la sociedad frente a terceros y coordinar todos los recursos a través del proceso de planeamiento, organización dirección y control a fin de lograr objetivos establecidos.
---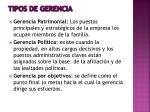 Tipos de gerencia
Gerencia Patrimonial: Los puestos principales y estratégicos de la empresa los ocupan miembros de la familia.
Gerencia Política: existe cuando la propiedad, en altos cargos decisivos y los puestos administrativos claves están asignados sobre la base. de la afiliación y de las lealtades políticas.
Gerencia por objetivos: se define como el punto final (o meta) hacia el cual la gerencia dirige sus esfuerzos.
---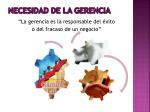 Necesidad de la gerencia
"La gerencia es la responsable del éxito
o del fracaso de un negocio"
---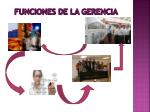 Funciones de la gerencia
---
Objetivos:
---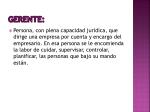 Gerente:
Persona, con plena capacidad jurídica, que dirige una empresa por cuenta y encargo del empresario. En esa persona se le encomienda la labor de cuidar, supervisar, controlar, planificar, las personas que bajo su mando están.
---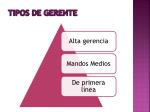 Tipos de gerente
---