Learning Technologies 2011 – Register now for FREE entry.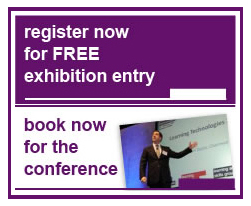 Learning Technologies, co-located with Learning and Skills, is now the biggest exhibition and conference in the entire corporate learning sector. It's also the best attended and fastest growing. With more than 200 exhibitors, over 100 free seminars and an audience of 4,000 learning and development professionals, it is the must attend event for anyone involved in organisational learning.
Visit us at Stand 22. See the exclusive launch of Zenler elearning suite at the Expo. Nothing like you have ever seen before. Win prizes as well. Register for free now at: http://www.learningtechnologies.co.uk/registration-page
http://www.learningtechnologies.co.uk
SlideServe now supports Microsoft PowerPoint 2010 presentations. Microsoft PowerPoint 2010 gives more opportunities to create Interactive PowerPoint presentations. Now whatever you create in Microsoft PowerPoint 2010 can be easily processed by SlideServe.com.

Now supports all the new features of PowerPoint 2010. PowerPoint 2010 comes with many more noticeable improvements than PowerPoint 2007. To make your presentations more interactive Microsoft added many new Animations, SmartArt and 3D Transition effects in PowerPoint 2010. New PowerPoint 2010 help you to create professional looking presentations and easily share the presentations with SlideServe.com
Create slideshows with PowerPoint 2010 and deliver them effectively at SlideServe. Start Uploading Now.!!!
Learning Technologies Exhibition : Wednesday 26th January – Thursday 27th January 2011
DigitalOfficePro will be exhibiting at Learning Technologies 2011 on 26-27th January 2010 at Olympia 2, London. Visitors will be able to learn more about the products and services offered by DigitalOfficePro and will be able to take a closer look at the latest release of our products:
• Zenler e-Learning Suite and LMS
• PowerFlashPoint
• PowerQuizPoint
• PowerDVDPoint
• PowerInteractPoint

The Learning Technologies exhibition, now in its twelth year, is Europe's leading showcase of organisational learning and the technology used to support learning at work. With more than 130 exhibitors, 60 free seminars and over 3,000 visitors, a visit to Learning Technologies 2011 will give you all the information and inspiration you need to move your business forward in today's knowledge-based economy.
You can register for the event at www.learningtechnologies.co.uk .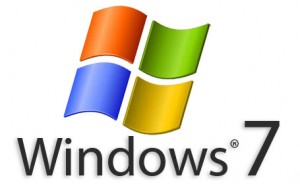 Windows 7 is latest version of Microsoft Windows, a series of operating systems produced by Microsoft for use on personal computers, including home and business desktops, laptops, netbooks, tablet PCs, and media center PCs. Windows 7 was released to manufacturing on July 22, 2009, and reached general retail availability on October 22, 2009. Windows 7 arrives on the scene three short years after Vista.
New and Updated features in Windows 7
Windows 7 includes a number of new features, such as advances in touch and handwriting recognition, support for virtual hard disks, improved performance on multi-core processors, improved boot performance, DirectAccess and kernel improvements.
In Windows 7 new items are added to the Control Panel, including ClearType Text Tuner, Display Color Calibration Wizard, Gadgets, Recovery, Troubleshooting, Workspaces Center, Location and Other Sensors, Credential Manager, Biometric Devices, System Icons, and Display.
Windows 7 System Requirements:
1 gigahertz (GHz) or faster 32-bit (x86) or 64-bit (x64) processor
1 gigabyte (GB) RAM (32-bit) or 2 GB RAM (64-bit)
16 GB available hard disk space (32-bit) or 20 GB (64-bit)
DirectX 9 graphics device with WDDM 1.0 or higher driver
www.microsoft.com/windows/windows-7

Twitter is about building relationships between people and we at DigitalOfficePro and SlideServe now using Twitter to stay connected. Follow us and keep updated at twitter for the latest developments, news and opinions.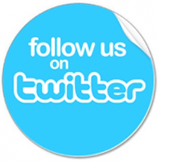 DigitalOfficePro Twitter
http://twitter.com/digiofficepro
SlideServe Twitter
Stay connected through Twitter…

Live Search is evolving. Welcome to Bing. Microsoft is launching bing, a new and rebranded search engine to compete with Google. Bing is a search engine that finds and organizes the answers you need so you can make faster, more informed decisions.
Bing included features that deliver the best results, presented in a more organized way to simplify key tasks and help you make important decisions faster.
Tour Bing: http://www.discoverbing.com/tour
Out of curiosity I searched on bing for the keyword "convert powerpoint to flash". It listed "www.powerflashpoint.com" as the first ranking. Yea cool… its PowerFlashPoint from DigitalOfficePro – World's most accurate PowerPoint to Flash Converter.
We've added new servers to expedite the conversion speed. Now you can upload presentations much faster. So the presentations visible to the public in a few miniutes after upload completes.

Now you can hide the Navigation Panel of the SlideServe player. SlideServe players has an option for hide the Navigation Panel. The navigation panel is not necessary when you are watching a slideshow in full screen mode, you can now easily hide the navigation panel of presentation from the player. You can also change the slides using the mouse cursor by clicking on slides.
Follow step below to activate Auto Hide Navigation Panel feature:-
Switch the presentation to Full Screen mode.
Click on the Auto Hide bottom in the player.
Move the mouse cursor away from the navigation panel. Now the Navigation Panel automatically disappeared from the screen.
To display Navigation panel, point mouse cursor to the bottom of the screen.
Now you can upload presentations to SlideServe easily with PowerFlashPoint software. PowerFlashPoint is a PowerPoint add-in for SlideServe.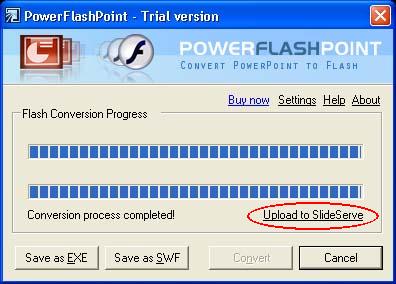 Upload to SlideServe easily with PowerFlashPoint software. There is no file size restriction while uploading presentation through PowerFlashPoint software.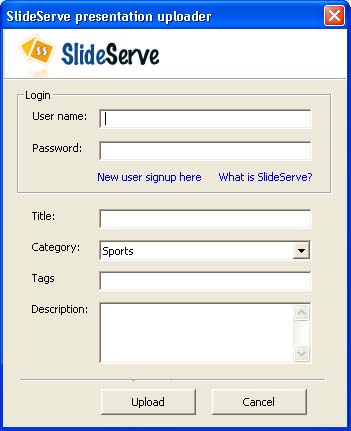 To Upload / Share presentations instantly download PowerFlashPoint – Free PowerPoint add-in for SlideServe. ClickHere
Make it Live Instantly…
Easily find out the presentations in the same class using the Related Tag feaure. Now you can view the Related Tags for each presentation in SlideServe.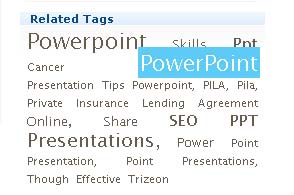 While uploading presentations add Tags in your presentation. Tags are helpful to reach more people to your presentation.