Expenditure Cycle
---
Expenditure Cycle. Small Business Information Systems Professor Barry Floyd. Agenda. Learning Objectives Definition of Expenditure Cycle Data flow diagrams of Expenditure Cycle QuickBooks demonstration. Objectives. Continue with our understanding of 'business processes'
Presentation posted in : General
Download Presentation
Expenditure Cycle
An Image/Link below is provided (as is) to download presentation
Download Policy: Content on the Website is provided to you AS IS for your information and personal use and may not be sold / licensed / shared on other sites. SlideServe reserves the right to change this policy at anytime.
While downloading, if for some reason you are not able to download a presentation, the publisher may have deleted the file from their server.
- - - - - - - - - - - - - - - - - - - - - - - - - - E N D - - - - - - - - - - - - - - - - - - - - - - - - - -
Presentation Transcript
---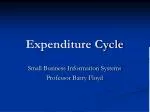 Expenditure Cycle
Small Business Information Systems
Professor Barry Floyd
---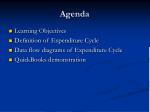 Agenda
Learning Objectives
Definition of Expenditure Cycle
Data flow diagrams of Expenditure Cycle
QuickBooks demonstration
---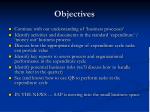 Objectives
Continue with our understanding of 'business processes'
Identify activities and documents in the standard 'expenditure' / 'money out' business process
Discuss how the appropriate design of expenditure cycle tasks can provide value
Identify key reports to assess process and organizational performance in the expenditure cycle
Identify potential business risks (we'll discuss how to handle them later in the quarter)
See (and know) how to use QB to perform tasks in the expenditure cycle
IN THE NEWS … SAP is moving into the small business space
---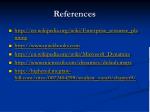 References
http://en.wikipedia.org/wiki/Enterprise_resource_planning
http://www.quickbooks.com
http://en.wikipedia.org/wiki/Microsoft_Dynamics
http://www.microsoft.com/dynamics/default.mspx
http://highered.mcgraw-hill.com/sites/0072404299/student_view0/chapter9/
---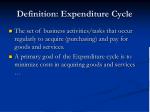 Definition: Expenditure Cycle
The set of business activities/tasks that occur regularly to acquire (purchasing) and pay for goods and services.
A primary goal of the Expenditure cycle is to minimize costs in acquiring goods and services …
---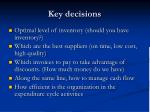 Key decisions
Optimal level of inventory (should you have inventory?)
Which are the best suppliers (on time, low cost, high quality)
Which invoices to pay to take advantage of discounts. (How much money do we have)
Along the same line, how to manage cash flow
How efficient is the organization in the expenditure cycle activities
---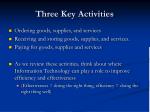 Three Key Activities
Ordering goods, supplies, and services
Receiving and storing goods, supplies, and services.
Paying for goods, supplies and services
As we review these activities, think about where Information Technology can play a role to improve efficiency and effectiveness

(Effectiveness = doing the right thing, efficiency = doing the right thing well)
---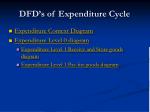 DFD's of Expenditure Cycle
Expenditure Context Diagram
Expenditure Level 0 diagram

Expenditure Level 1 Receive and Store goods diagram
Expenditure Level 1 Pay for goods diagram
---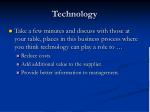 Technology
Take a few minutes and discuss with those at your table, places in this business process where you think technology can play a role to …

Reduce costs.
Add additional value to the supplier.
Provide better information to management.
---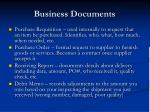 Business Documents
Purchase Requisition – used internally to request that an item be purchased. Identifies, who, what, how much, when needed, etc.
Purchase Order – formal request to supplier to furnish goods or services. Becomes a contract once supplier accepts it.
Receiving Report – documents details about delivery including date, amount, PO#, who received it, quality check, etc.
Debit Memo – records adjustments to the amount you owe based on your inspecting the shipment you just received (wrong number, damaged, poor quality)
---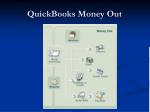 QuickBooks Money Out
---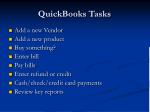 QuickBooks Tasks
Add a new Vendor
Add a new product
Buy something?
Enter bill
Pay bills
Enter refund or credit
Cash/check/credit card payments
Review key reports
---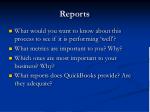 Reports
What would you want to know about this process to see if it is performing 'well'?
What metrics are important to you? Why?
Which ones are most important to your business? Why?
What reports does QuickBooks provide? Are they adequate?
---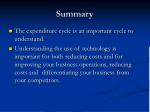 Summary
The expenditure cycle is an important cycle to understand.
Understanding the use of technology is important for both reducing costs and for improving your business operations, reducing costs and differentiating your business from your competitors.
---