HOUSES AROUND THE WORLD - http://www.hgpho.to/wfest/house/house-e.html
---
. South Gobi Desert, Mongolia. . Complex Houses of Hakka Family Fujian, China. . . Northern Region, Thailand . . . Sun Dried Brick House of Berber Tribe Merzouga, Sahara Desert, Morocco. . Wooden Frame HousesRheinland-Pfalz, Germany . . . Sana\'a, Yemen . . Nomad Dome-shaped House of Atr Tribe Eritrea.
Download Presentation
HOUSES AROUND THE WORLD
An Image/Link below is provided (as is) to download presentation
Download Policy: Content on the Website is provided to you AS IS for your information and personal use only and may not be sold or licensed nor shared on other sites. SlideServe reserves the right to change this policy at anytime.
While downloading, If for some reason you are not able to download a presentation, the publisher may have deleted the file from their server.
- - - - - - - - - - - - - - - - - - - - - - - - - - E N D - - - - - - - - - - - - - - - - - - - - - - - - - -
Presentation Transcript
---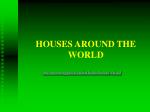 HOUSES AROUND THE WORLD
http://www.hgpho.to/wfest/house/house-e.html
---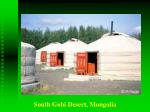 South Gobi Desert, Mongolia
---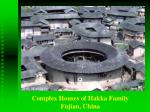 Complex Houses of Hakka Family
Fujian, China
---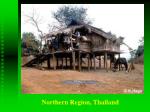 Northern Region, Thailand
---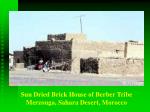 Sun Dried Brick House of Berber Tribe
Merzouga, Sahara Desert, Morocco
---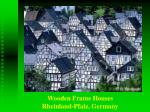 Wooden Frame Houses
Rheinland-Pfalz, Germany
---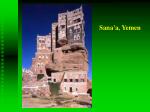 ---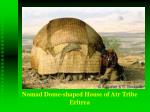 Nomad Dome-shaped House of Atr Tribe
Eritrea
---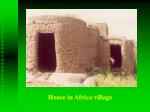 ---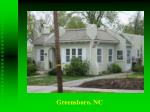 ---